Inflatable Solution Provider in China

YOLLOY OUTDOOR PRODUCT CO., LIMITED
inflatable portable workstation
Item
:IT-344
Size:4mLx3mWx2.8mH
Weight:about 80kgs
Material:PVC tarpaulin,filter net,clear PVC and activity Carbon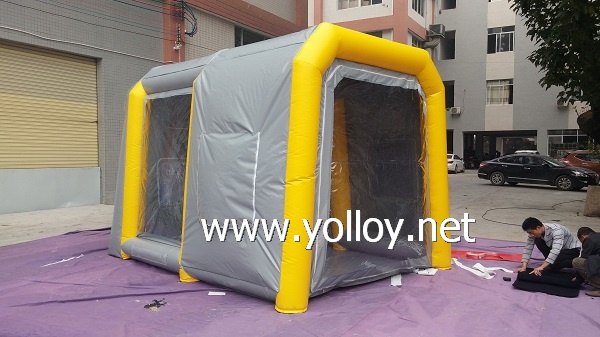 The inflatable painting workstation is ideal for mobile repairers, providing a clean well vented working environment free from weather restraints and most importantly protecting the environment from damaging emissions.

Also suitable for an isolation chamber for Window Tinting or Vehicle wraps.
This portable inflatable workstation is an effect mobile paint booth using a air supply unit and industry standard filter media both on the input and exhaust.
Following are more details of the inflatable spray workstation,hope it will show you more clear about this model.


Zipper entrance
Fixation D-rings at the bottom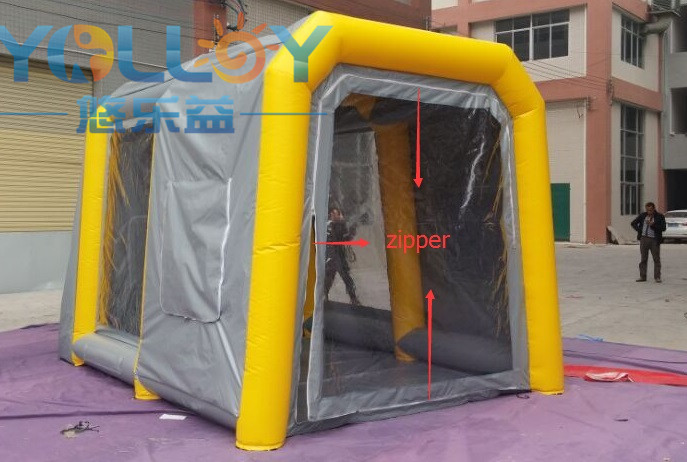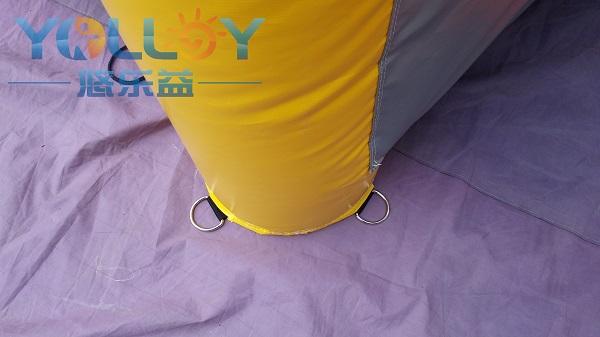 Inflatable painting booth is the best structure to use. This is because they have diverse uses which meet the needs of many companies. Its environmental friendly and durability ensures it is well acceptable before the environmental laws. For this reason the products have been allowed to be sold in many parts of the world. These indicate that it meets the standards and quality regulations.