Inflatable Solution Provider in China

YOLLOY OUTDOOR PRODUCT CO., LIMITED
blue car tent
Item
:IT-041
Size:10mLx6mWx3.5mH
Material:PVC tarpaulin
Weight:about 210kgs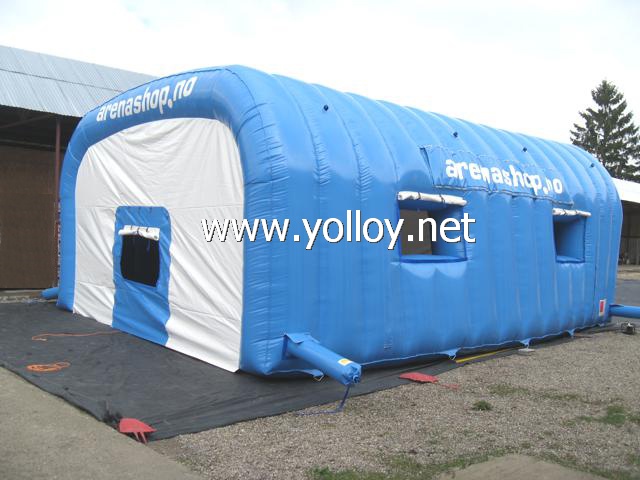 This portable inflatable car tent can be used as mobile repair station, portable work shelter, temporary workstation and outdoor auto hail ect..



It is double layer structure.Thickness of wall is 0.5m.So the internal available size is 10mLx5mWx3mH.And the material we used commercial grade PVC tarpaulin which mesh reinforced inside and both side PVC coated.

The warp and weft tear strength is 306.5N and 2603N respectively.

It is very durable,waterproof,UV resistant ,flame retardant and easy to clean.Our warranty is 2 years.

As long as you

using it correctly,It can last for 3-5 years.



It can be easily set up by 2 person, with air blower,it can be blower up within mins.The bottom of the tent have stiched a lot reinforce D rings, this to fasten the tent when in outdoor use. And logo banner can be accepted. The unit color design can be adjust according to client's request too.
Some similar car repair tent for your reference.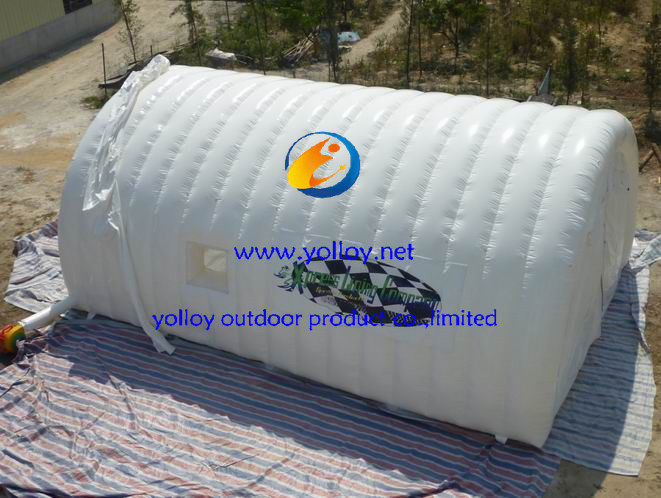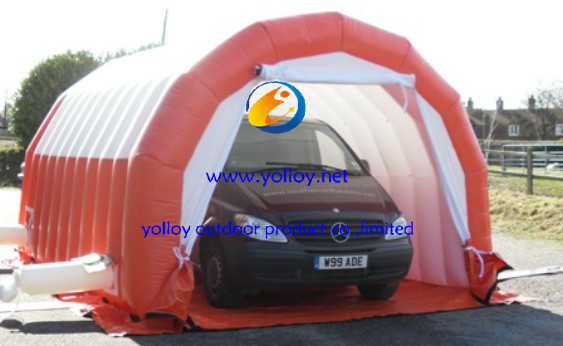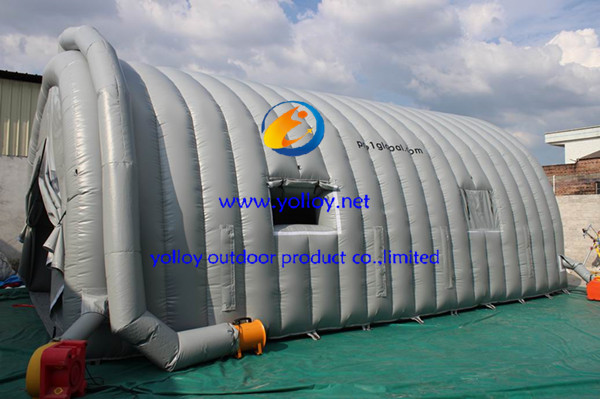 If need more information for the product, please feel free to contact us.