Inflatable Solution Provider in China

YOLLOY OUTDOOR PRODUCT CO., LIMITED
Camouflage inflatable tent igloo military dome
Item
:IT-318
Dome Size : 5m diamter,
Door Size: 1.2m x 2m
Color: Camouflage
Material: PVC tarpaulins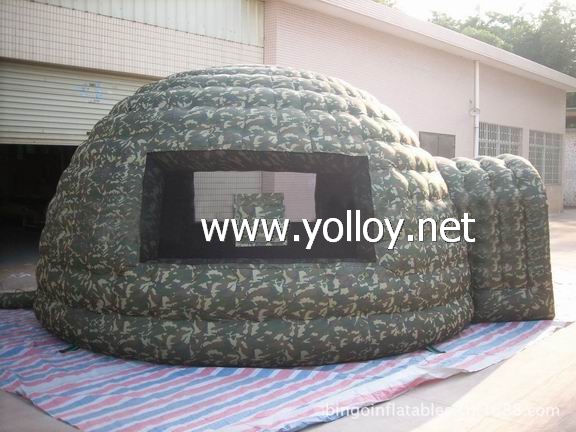 Camouflage Inflatable Tent Igloo Military Dome
This dome can be portable for outdoor event or camping.
it can be set up easily by using air blower.
The dome size is 5m diamter, door is 1.2*2m.

With our inflatable tents and buildings for events and meeting, party, you can stand out from the crowd and turn heads, make people remember and talk about your brand and your event for days. You are guaranteed strongly attracts your customers. An inflatable tent is super ideal for comfort and gathering.
With an excellent design team, we will custom-make your inflatable tent, so it looks exactly as you want. Possibilities shape and size of inflatable tents are endless. Tell us your idea, imagination, we will supply you a great inflatable tent.

Here below are more details: