Inflatable Solution Provider in China

YOLLOY OUTDOOR PRODUCT CO., LIMITED
Inflatable Eagle Advertising Promotions
Item
:PM-801
Size:8mH
Material:PVC tarpaulin
Color & Size:Same as orignal or can be customized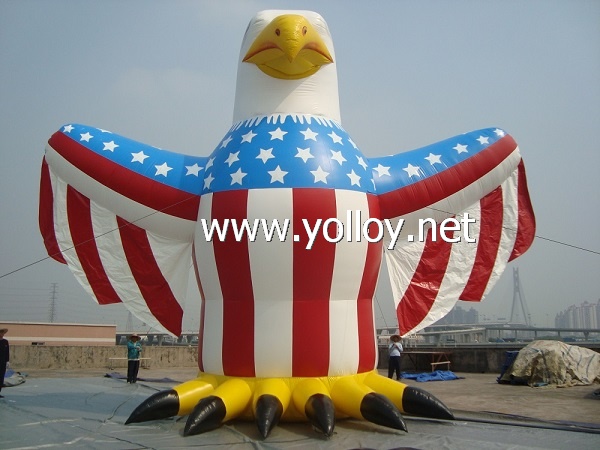 Inflatable Eagle Advertising Promotions has good advertising effect, set it in front or on the top of your stores, supermarket or use it in your events, it will attract much attention.
Applications
1. Used for Concerts, Retail Displays, Event Promotions, Tradeshows,
Parades and Fairs, Sports and Charity Events,
2. Used for Entertainment events;Sporting events;Political events;Celebration day; Trade show;Performance;Party;Amusement park;Rental business;
Family use;Club;Outdoor advertising and other activities etc.
3. Used as the advertising products in the company opening celebrations, parties, exhibitions and so on.
4.Advertisement. event ,party,club,Shopping Centre
5.Amusement park,rental business,family use and other promotions.
Our Services
1,professional service before purchase , fast reply and professional knowledge
2,safety payment way , promise your money safety
3,order processing control and report when order .so client can know detail for order processing
4,strictly quality QC ,we will professional team for QC ,also show detail picture for client checking
5,offer free repair kit for products
6,after shipment ,we will ready all documents and suggest good advise to client for import
7,after sell , keep good contact , sure product using good and give advise for service