Inflatable Solution Provider in China

YOLLOY OUTDOOR PRODUCT CO., LIMITED
Inflatable Concert Stage Cover
Item
:IT-047
Size:13.4mW*6mL*6.56mH
Weight: about 229kgs
Material: PVC tarpaulin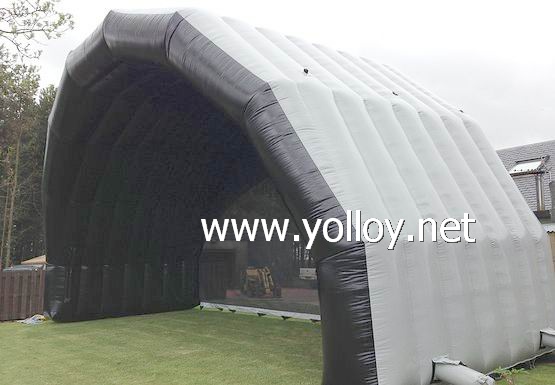 Usage:
Exhibitions, radio road-shows, theatres, schools and all types of concerts and private functions worldwide etc. .
As with our inflatable buildings, stage covers look good and are very eye catching especially with an overhang peak to give your stage cover that professional look as well as providing more weather protection.It is easy to set up and deflating.

We manufacture a wide variety of Inflatable Stage Covers and canopies from 3m wide to 15m wide and they are available in many different colours.We are also able to manufacture to your own specifications.