Inflatable Solution Provider in China

YOLLOY OUTDOOR PRODUCT CO., LIMITED
mini inflatable LED lighting tent
Item
:IT-080
Structure:air sealed
Size:3mWX2.5mLX2.7mH
Material:PVC tarpaulin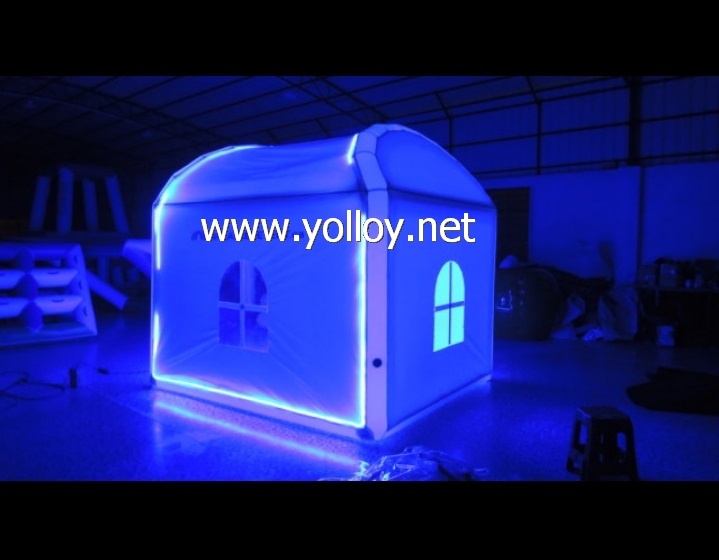 This mini LED tent is widely used in exhibition,advertising and other indoor or outdoor event.
The material we used PVC tarpaulin which mesh reinforced inside and both side PVC coated.It is durable,UV resistant and flame retardant.It is air sealed structure,once inflating the air can be hold inside for many days.
Lighting can be changed by controller.
Specifications
1.Durable
2.Customized
3.High quality &Safe standard;
4Good price& Fast delievery
5. Easy set up & take down