Inflatable Solution Provider in China

YOLLOY OUTDOOR PRODUCT CO., LIMITED
inflatable spray booth workshop shelter tent
Item
:IT-270
External Size: 9mL x 6mW x 3mH
Internal Size: 9mL x 5mW x 2.5mH
Material: PVC tarpaulins or OXFORD nylon
Color: white or customized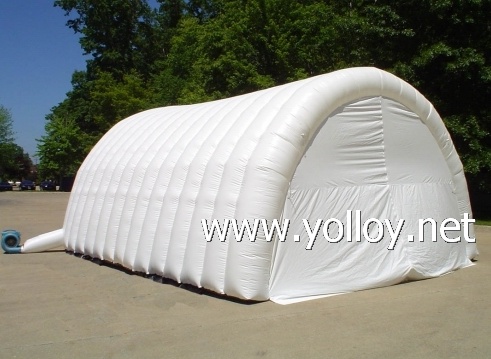 inflatable spray booth workshop shelter tent, apply for :
Truck & Car cleaning, painting and servicing

Application of decals in bad weather

Testing electronic devices in a non-metallic environment

Trench tents for ground works

Spraying and roller application of special concrete coatings
Quick set-up shelter for carnivals etc.

Swimming pool tiling, maintenance and cleaning

Hi-visibility car wash stations


Custom door: Gives you easy access to you tools without having to go in and out of the tent. Inside view of attached custom door below.



Make yourself more visible with a banner on the shelter sides. Banners can be 2 color or multicolor.