Inflatable Solution Provider in China

YOLLOY OUTDOOR PRODUCT CO., LIMITED
Inflatable Floating Shelter Tent For Boat
Item
:BT-8-1
Size:17.25mLx9.4mWx5.05mH
Material:Commercial grade PVC tarps
Color & Size:can be customized
Weight about:450kgs
Packing size: 105×105×125cm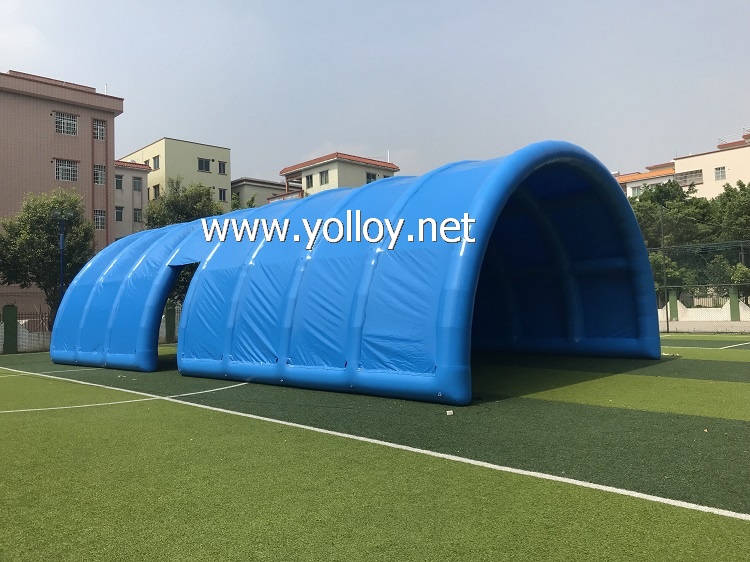 Inflatable Floating Shelter Cover Boat Tent, Which we made it in waterproof, flame retrand materials and durable. It is special for protect the boat at the port or lake. And this inflatable tent is also perfect for outdoor activities, camping, outdoor promotion,advertising and entertainment and so on.
The Boat inflatable shelter,we made all the air tube frame in airtight structure,so it needs the air pump to inflate it,once inflating, it can keep the inflatable shape for many days,not need the air pump to inflate it all the time when you using the inflatable boat tent. It can be well used from -15℃ to +70℃. Thermoform heat sealed technique to assure 100% safty for your variety usages.
Following are more detail for your reference:
Size:17.25mLx9.4mWx5.05mHor can be customized
Material:PVC tarps(commercial grade)
Color & Size:can be customized
Before our productiong ,we also will make the 3D design drawing for you to confirm before we produce it.Following is the 3D design drawing of this model.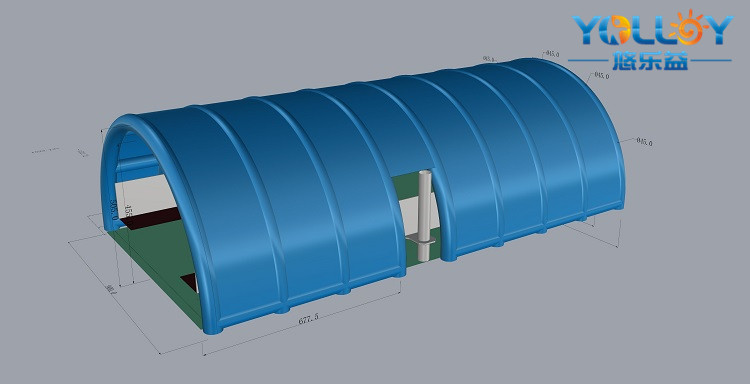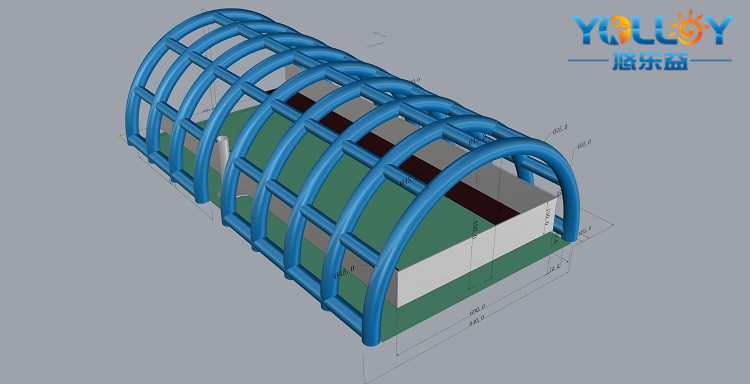 Are you need a building quickly set and erected in minutes, light and stable, this Inflatable tent would help you solve the question easily.Do you think so? If you have any questions or ideas,welcome to contact with us,we will assist to build a perfect tent you want.
FAQ:

Q1: Could you do custom-made shape inflatable tent?
A: Yes. If you have picture and size, we can do custom-made inflatable tent for you.
Q2: Can you print my picture or logo onto the tent?
A: Yes, we need your picture or logo in Vector graph made by CorelDraw or Adobe Illustrator.
Q3: Do you arrange shipping?
A: Yes, we can arrange the shipment by sea,air or by express,it is depend on our customers.
Q4:How do you start the order and arrange the delivery?
A: we will start your production after received the 50% deposit, when the order is finished, we will email you the real photos for your confirmation and ask you to send the balance,then ship it to you.
Q5: How do I clean the inflatable Tent?
A: Just use soap or clean water. Do not use any kind of solvents.