Inflatable Solution Provider in China

YOLLOY OUTDOOR PRODUCT CO., LIMITED
Huge inflatable party event stage
Item
:IT-806-3
Size:4.95mWx4.7m(deepth)x3.05mH(wall height) or Can be customized
Material:Commercial grade PVC tarps and clear PVC
Color & Size:can be customized
Weight about :110kgs
Packing size:70×70×95cm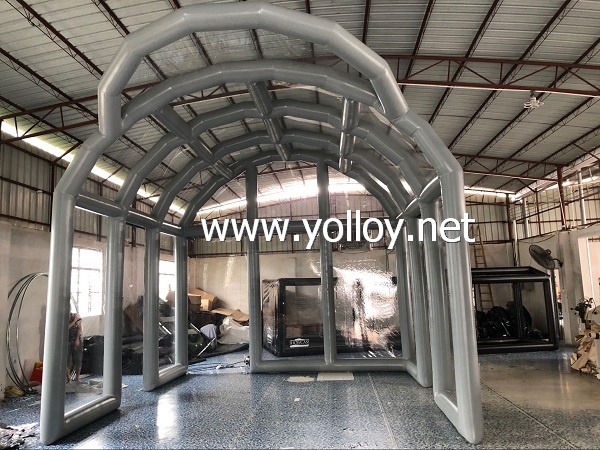 Inflatable Stage Tents offer a large outer canopy for your direct branding as well as a highly practical cover for your promotional campaign staff and equipment. The inflatable tent can even be completely sealed with all the entrances having their own zipper doors. Ideal for both indoor and outdoor use. These inflatable tents are totally self supporting and inflate in a matter of minutes.
Furthermore, this stage can be made in any color and with any desired logo. Pimp your tent with your own personal customized design. Ask for the possibilities and contact us now!

You may attention when you using the inflatable items.
1. Product should be far away from any sharp things.
2. Air pump should be protected from rain all the time.
3. Just use soap and water for cleaning the inflatable arch. Do not use any kind of solvents.

FAQ
1) LOGO or Brand can be printed?
Answer: Certainly, ok.
2) different color, different price?
Answer: The color can be customized without any extra cost.
3)different printing,different price?
Answer: yes. different printing way, different price.Even the same printing, different printing size, different price.
4)How to repair when broken?
Answer: it is very easy to repair.First of all,repair kits will be sent together with goods.Cut down a piece of material, put on the broken part, then sew.
5)Can you do dropping shipping service?
Answer: certainly, we can ship by express,by sea or by air,it is depend on you.