Inflatable Solution Provider in China

YOLLOY OUTDOOR PRODUCT CO., LIMITED
Mechanical Football Bull Rodeo Inflatable Game
Item
:IS-106
Size:5mLX5mW
Material:Commercial grade PVC tarps
Color:same as the picture or can be customized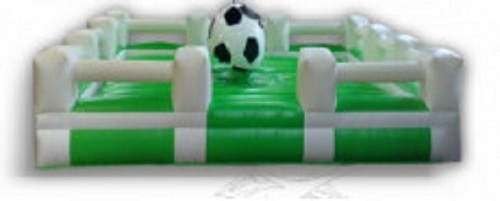 Description:

Item:IS-106
Size:5mLX5mW
Material:Commercial grade PVC tarps
Color:Same as the picture or can be customized

Whether you call it football or soccer?It's one of the world's favorite sport!With World Cup fever, and the new football/soccer seasons all over the world, what could be better than a giant soccer ball to ride, or play a game where the rider has to head balls thrown from the crowd into the goal?

As with all of our multi ride attachments, the Mechanical Rodeo Soccer / Football is quick and easy to attach to the electric motion base, offering you the ability to turn your multi ride into a total entertainment system.

And it is suitable for a wide range of participants.Everyone can do it, and everyone will have a desire doing it!And it will attract lots of participants waiting to play this game.Do you want to try it?If you have any interesting in it,please do not hesitate to contact us!