Inflatable Solution Provider in China

YOLLOY OUTDOOR PRODUCT CO., LIMITED
Inflatable Safety Air Cushion
Item
:IS-501
Size: 12mL x 9mW x 2.8mH
Material: PVC tarpaulin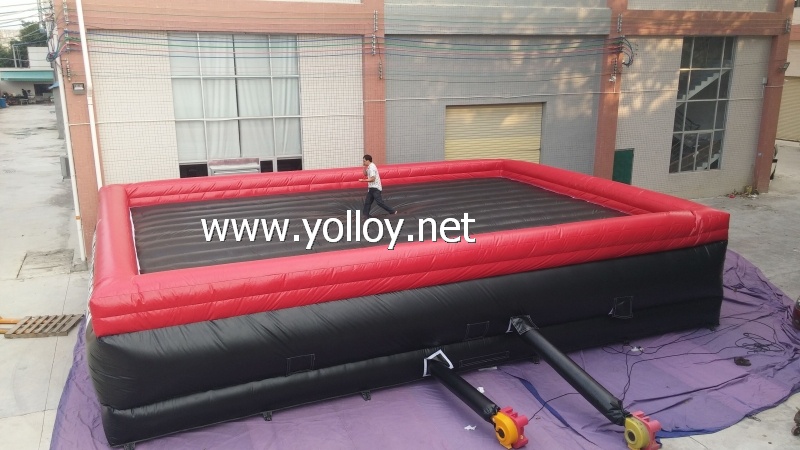 Inflatable Safety Air Cushion
Are you need a mattress quickly set and erected in minutes, safe and stable, this Air Jumping Cushions would help you solve the question easily.
Our Big Air Bag is made of 2 or more chambers depending on the model. The blowers first fill the lower chamber and then continues to fill the upper chamber. Duration of complete fill depends on the size and takes approximately between 60 seconds to 5 minutes.
In order to achieve a soft landing, the air cushions have air outlets on all sides. By means of these outlets, the fans continuously fills the cushion and the overpressure air leaks from these outlets. At the moment of landing, these outlets also let the air to absorb the shock and provides a soft landing and prevents bouncing.
Upper and lower chambers provide double safety. Blowers first fill the lower chamber.
Air outlets on both sides provides optimum cushion fill, not very soft and not very hard.
The person who falls on the upper cushion, reaches the lower cushion in 1-2 seconds, and this absorb the shock of fall.