Inflatable Solution Provider in China

YOLLOY OUTDOOR PRODUCT CO., LIMITED
INFLATABLE TUMBLE TRACK
Item
:IS-103
Size: 6m/ 9m/ 12m/ 15m x 2.7m
Customer size acceptable
Material: 0.55mm PVC tarps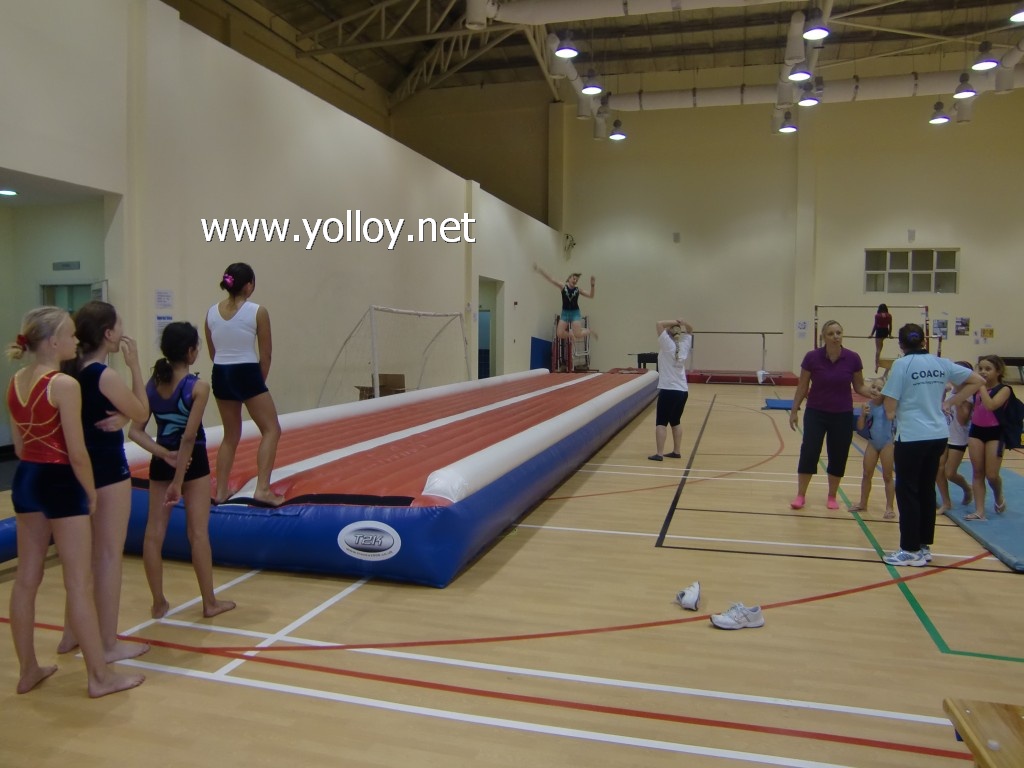 INFLATABLE TUMBLE TRACK is an inflatable mat that for Gymnastic Training.
students can play gymnastic game with the inflatable tumble track.
As the material is PLATO PVC, which is durable and safe.
It it very popular for school Gymnastic Training class.


Preschoolers love to bounce and no piece of training equipment is more popular in gymnastic classes than a tumble track .The inflatable tumble Track is an inflated tumbling strip designed for use in gymnastics, cheerleading and general fitness. Designed with a long runway, the tumble track is similar to a trampoline but with less bounce.