Inflatable Solution Provider in China

YOLLOY OUTDOOR PRODUCT CO., LIMITED
Inflatable Saturn Rocker
Item
:WG-018-1
Size:4.2m*1.68mH
color: blue
material: pvc tarps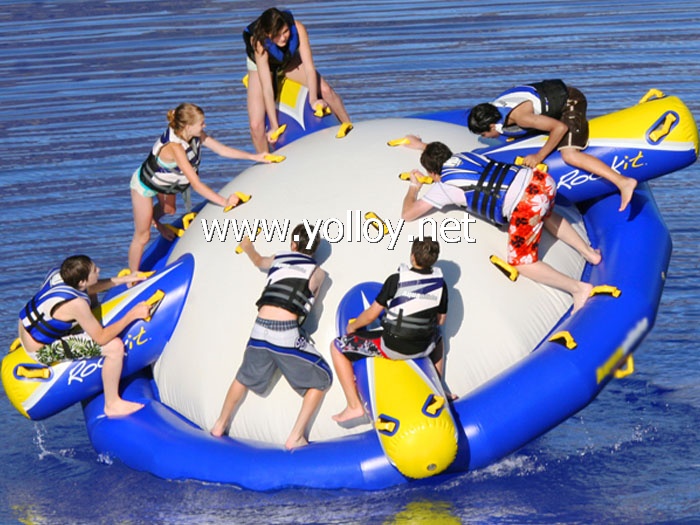 Inflatable Saturn Rocker with Stainless Steel Anchor Rings
Inflatable saturn rocker will bring much fun to your water sports activities, you just climb on and rock at the saturns, you will feel it's really interesting when you lose imbalance and try to hold the saturn rocker firmly.
We can print your logo on the inflatable saturn rocker at a resonable cost.
The inflatable saturn rocker can be used in the lake, water park, pool or seaside, the small satrun.
rocker can be used in the hotel or your family pool.
Our inflatable saturn rocker has below advantages:
1. Imported miller welding machine which has stable welding temperature, so the saturn rockers will not be overwelded or lesswelded and more durable.
2. double layer PVC fabric at the handles on the saturn rockers.
3. Commercial grade and durable 0.9mm PVC tarpaulin.
4. Thick and big stainless steel anchor ring with durable anchor pads at the bottom of the inflatable saturn rockers