Inflatable Solution Provider in China

YOLLOY OUTDOOR PRODUCT CO., LIMITED
inflatable show ball for exhibition
Item
:CT-048
Size:4.5m diameter material:clear PVC and PVC tarpaulin
Color & Size:can be customized
weight:about 50kgs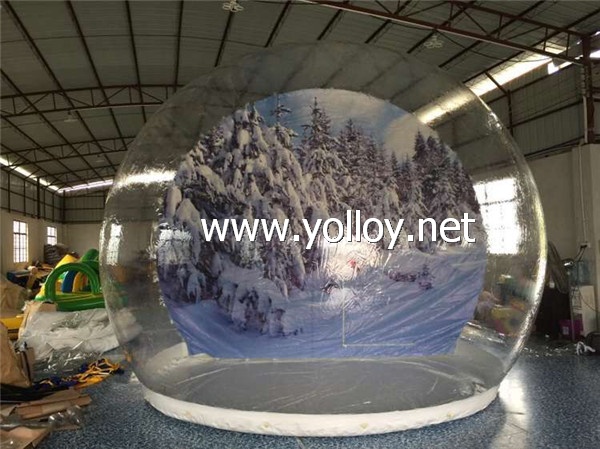 Do you offer items larger than the inflatable show ball?


Yes. If you are looking for a larger inflatable show balls like for the middle of a mall or plaza, that you can put decorations and props in and have multiple people walking around in, we offer a few options. Either an inflatable igloo style giant snow globe. a bubble style which are both inflatable.

This clear inflatable show ball also call snow globe ,or bubble dome,which usually used as a show ball for company promotion and holiday decoration.Such as exhibition Christmas, Holloween,and so on.

We regular big size is 4.5m in diameter.Following is the real pictures and 3D design.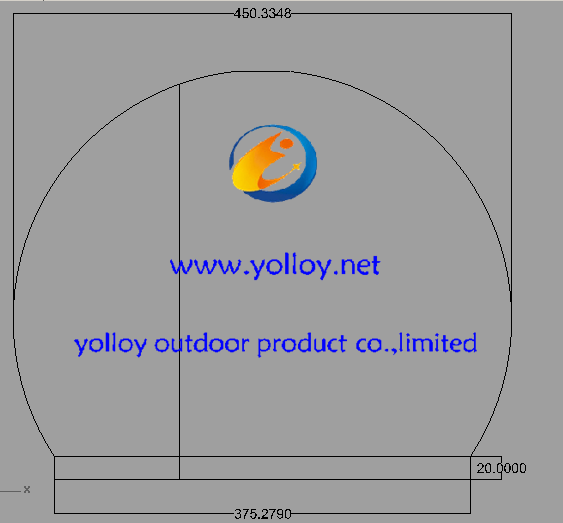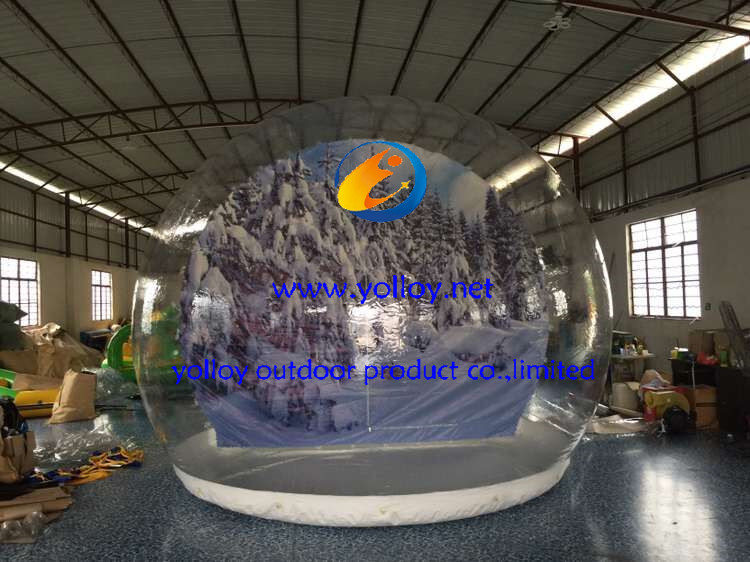 Multifunctional show ball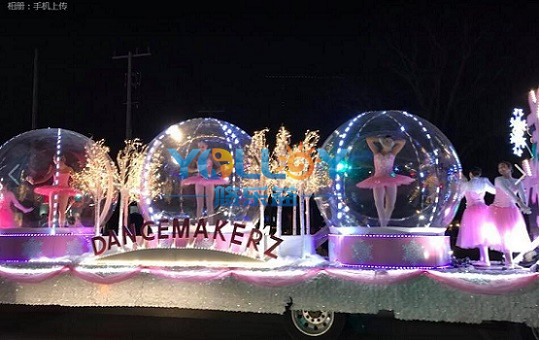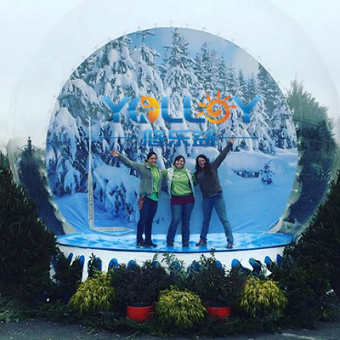 1,Photo Events
Great for malls or outdoor events to allow customers to step inside the giant snow globes to have their picture taken. A unique memory for the holidays. Change the backdrop to fit the theme.
Do you need an extra large inflatable snow globe for your event? Our giant snow globes and domes can be custom built to your requirements.
Also can be used at car dealerships. Display a vehicle inside the snow globe!

Set up a giant inflatable human snow globe in a theme park or other attractions, during the holiday season and allow guests to have their pictures taken inside an inflatable snow globe photo booth!