Inflatable Solution Provider in China

YOLLOY OUTDOOR PRODUCT CO., LIMITED
Double Inflatable Bubble Lodge Tents
Item
:CT-022
Size: 4m&3m diameter
Material: Clear PVC & white PVC tarps
Color: clear / white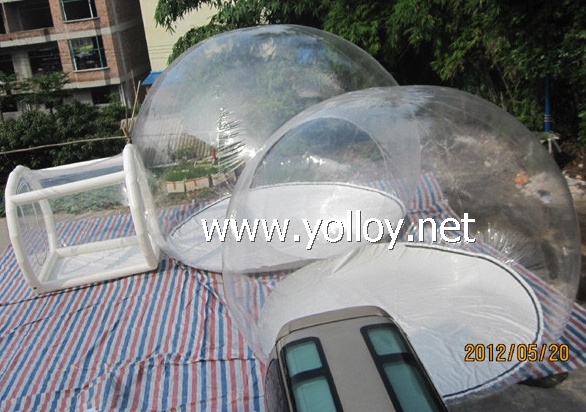 Double bubble tree clear tent inflatable
The bubble tree have two dome, main dome in size 4m , branch dome in 3m, tunnel size 2*2*2M
It can be easily set up, it used as camping tent, party tent, event tent.
The Bubble Lodge is equipped with a second sphere measuring 3m in diameter. This extra Bubble can be used as a child's bedroom and an office.
This inflatable bubble lodge tent is favored for its wide application for advertising, camping, holiday leisure outdoor activities, trade shows, exhibitions, promotion, outdoor shelter, car shelter, etc. it can be easily installed in parties, parks, amusement centers, backyard, gardens
Cheap inflatable bubble lodge for outdoor camping and beach sight-seeing, inflatable bubble lodge, inflatable bubble house, inflatable camping house, inflatable bubble hotel, inflatable beach bubble dome, Clear camping bubble tent, Clear mountain dome, Inflatable trade show tent.

Here are some pictures below for reference, please check.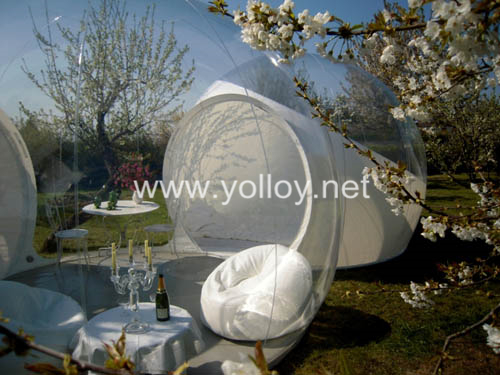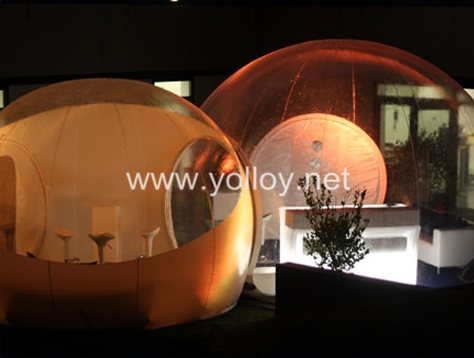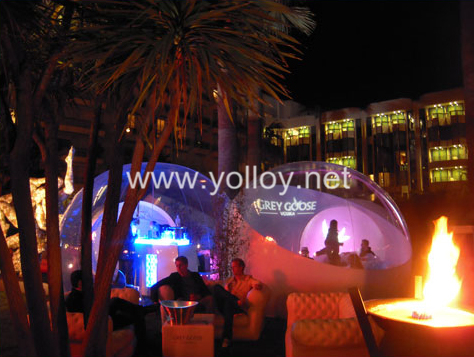 Our Bubbles are delivered without furnishings