Inflatable Solution Provider in China

YOLLOY OUTDOOR PRODUCT CO., LIMITED
Inflatable Snow Globe
Item
:CT-043
Size: 4m diameters or customized
Material: Transparent PVC + PVC Tarpaulin
Color: Customized
Weight: About 50kgs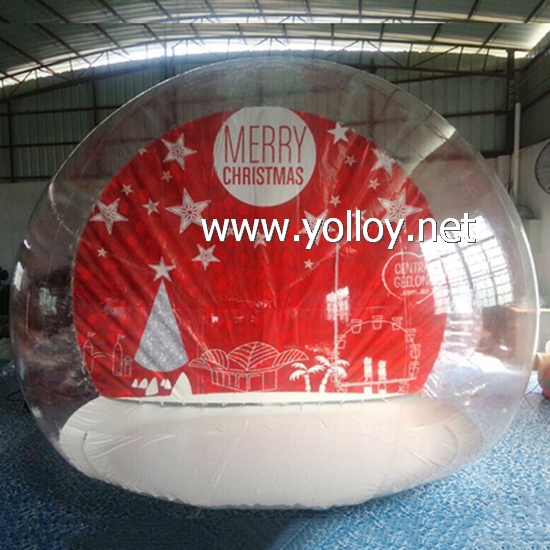 Inflatable Snow Globe

For this snow globe, it's 4m diameters with a Christmas backdrop. the globe is made of transparent PVC and PVC tarpaulin.
This snow globe can be used for party event, promotion event, wedding and carnival event.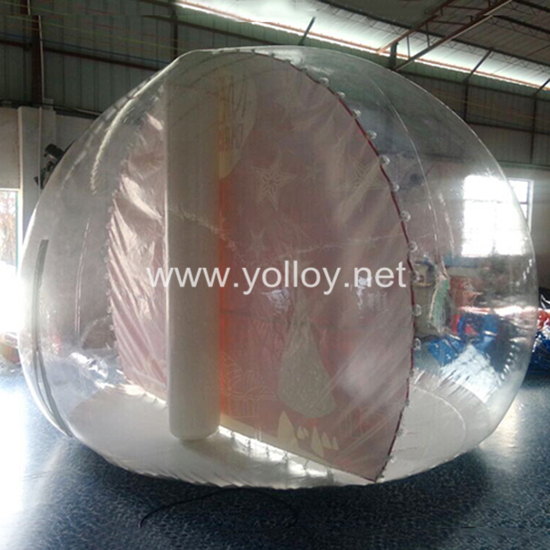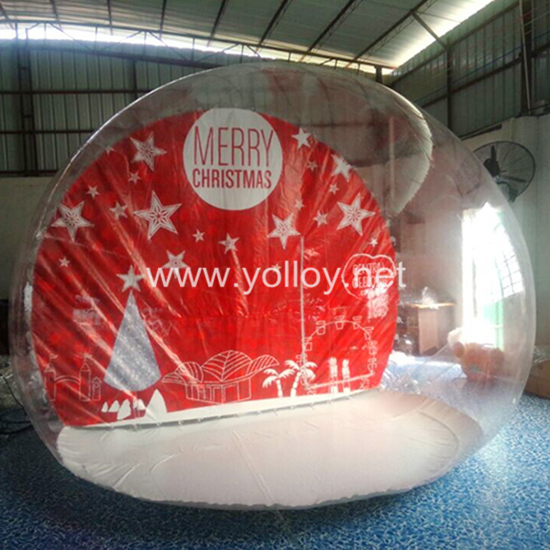 There is a zipper on the backdrop for people get in & out. People can take photos inside during the event.
You can put some artificial snow inside the globe, so when the blower operated, artificial snow would flutter around.
On the backside, there is a pillar for supporting the globe. Size, color and printing can be customized as you like.
If you have any requirements for this product, please feel free to contact us :)