Inflatable Solution Provider in China

YOLLOY OUTDOOR PRODUCT CO., LIMITED
inflatable clear snow globe
Item
:CT-802
Size:7.5m diameter
Material: Clear PVC and PVC tarpaulin
Color:Can be customized
Weight: about 130 KGS
Packing size:80x80x100cm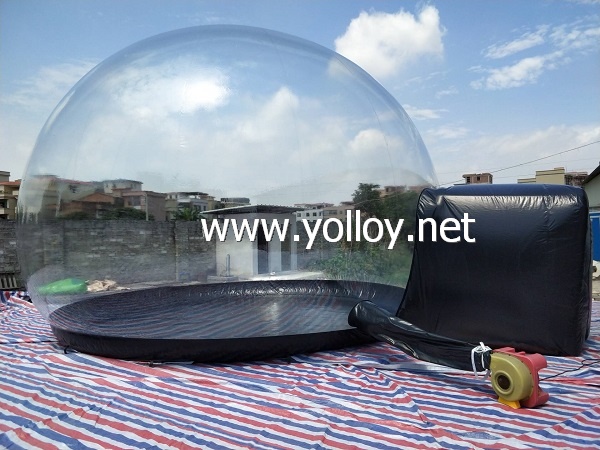 The inflatable clear snow globeis widely used as show ball for company promotion event, decoration for holiday such as Christmas, Holloween, Thanks-giving and new year and so on. And it can be also to be dance ball for a dance to have show on the stage. Even more, it is also a temporary camping house when people want to have rest on beach or mountain.
No matter what occasion it used to be, it will make the whole event or activity to be special and elegant. This is a magic bubble.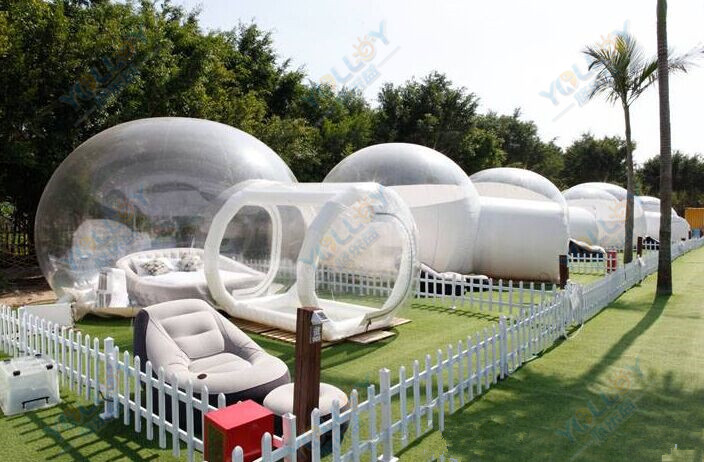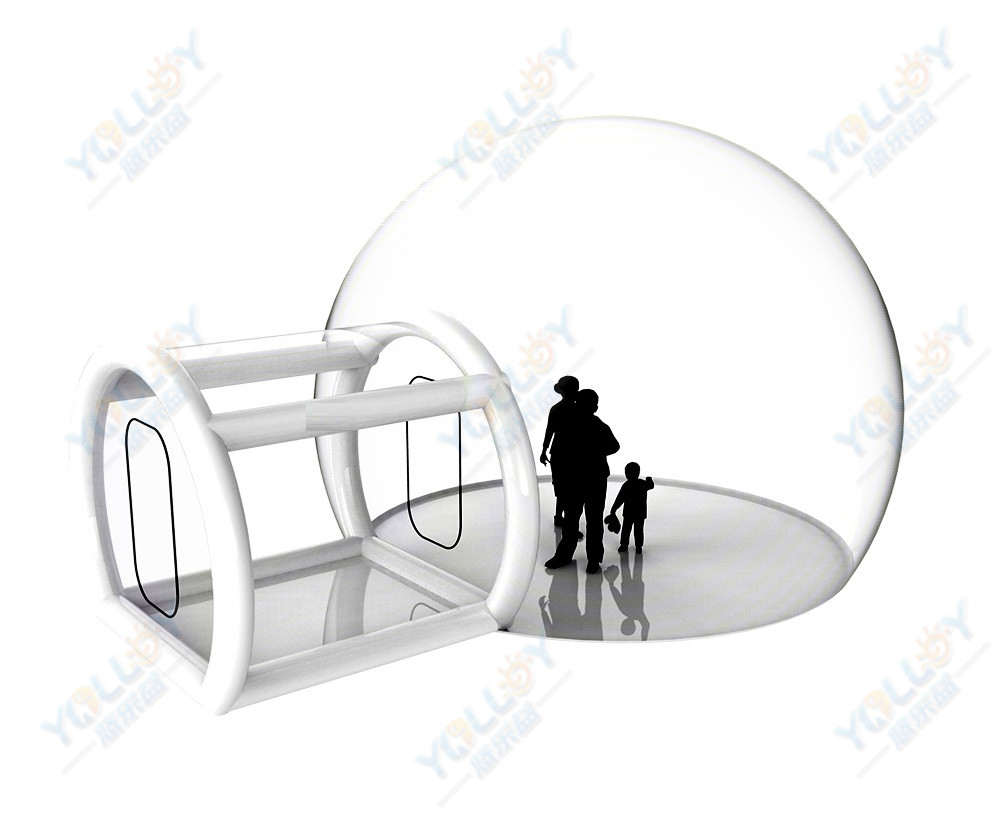 1. Size(meters): 3M-10M diameter or as per custom size;
2. Material: Flame-resistant material meet the NFPA-701 Standard.
3. Custom design available;
4.3 year warranty, and all products can be inspected by a third party inspection DEP. Before shipping;
Following are some questions you may interested in it.
Q. How long do the Inflatables last?
A. The life of the Inflatable depends on the maintenance. Please follow the Safety Rules when use the inflatables. If any small damage by others' carefulness, you can use the material and accessories in it to repair the inflatable. And as usual, if you can use it in the correct way, we can have warranty of 3 years for it.
Q: What's the shipping way we can choose?
A: Shipment can be arranged by see or by air. The shipping cost should paid by buyer. Air shipping cost is much high but take short time for delivery, normally within 5-7days Sea shipping cost is lower, it's much economical for large inflatable item, But take very long time for receive the goods, client need to do the import custom declaration by themselves. Normally sea shipping time is 15-30day or more, mainly depend on the vessel shipping line's schedule.
A: We pack inflatable by carpet at first, then put the package in tarpaulin bag so that the packages will not be frazzled during delivery process. In order to let you find your goods quickly, we will paste a mark paper with your order number.
Q, I Want a sample? Can you provide to us free?
A: We do not supply free samples to our clients, because the sample is too big to send and it will cost us a large sum of money. So we We just supply sample material, or we suggest you purchasing one product as your sample.
Q: What kind of guarantee you give?
A: Our inflatable games can be used more than 3 year. If it is damaged, you can use the glue and material to repair it...We will send a kit bag attached every inflatable product.
Please inquiry for further information.